What they are and what they look like
When buying our dock bumpers, you have the option to include great installation hardware. Here is a picture of ten lag bolts (also called lag screws) and washers, made in 18.8 stainless steel. These bolts are meant to be used for wood installations and are great for your dock.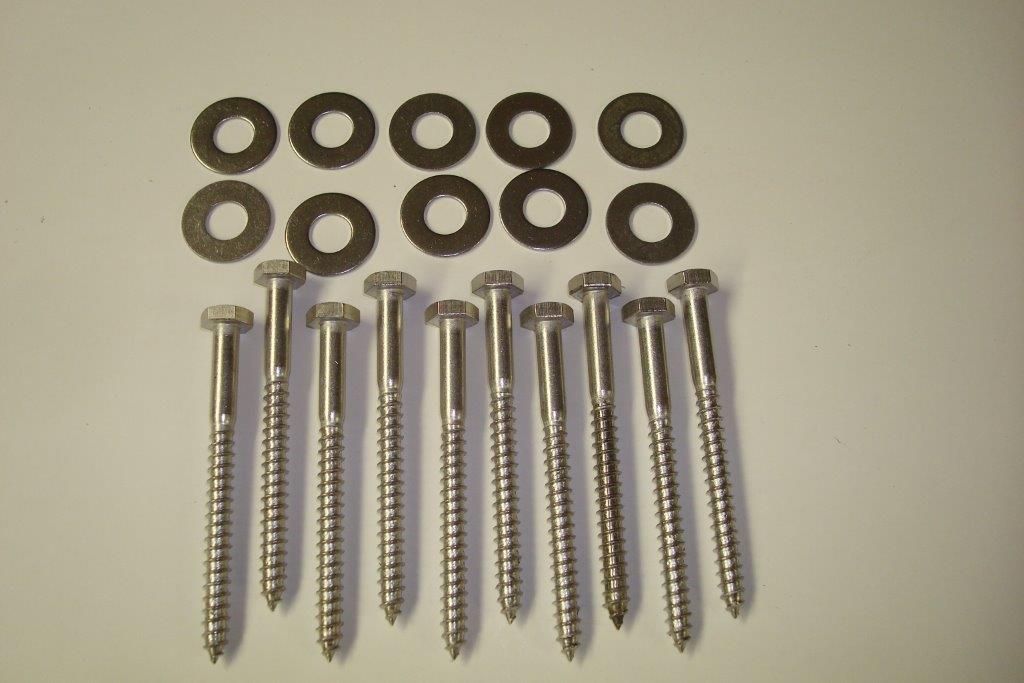 Why we suggest using stainless steel
We recommend these bolts because they will not readily corrode, which cannot be said of regular steel. This is especially important in dock bumper installations as it helps to guarantee a "first-time-right" installation. In many areas of Canada and the United States, normal weather conditions are such that ordinary steel readily rusts, so stainless steel is preferrable. While it may seem more expensive initially, in the long run you save in terms of time spent doing maintenance and replacing worn out parts. Nothing more frustrating than breaking the head off of a rusty bolt.
You have the option of adding 20 bolts and washers to a set of 10 corner bumpers (two bolts per bumper) or adding 40 bolts and washers to a set of 8 long bumpers (five bolts per bumper). Check out our installation video for more information on installing the bumpers (there's also a printable pdf and written instructions you can read online without downloading anything).